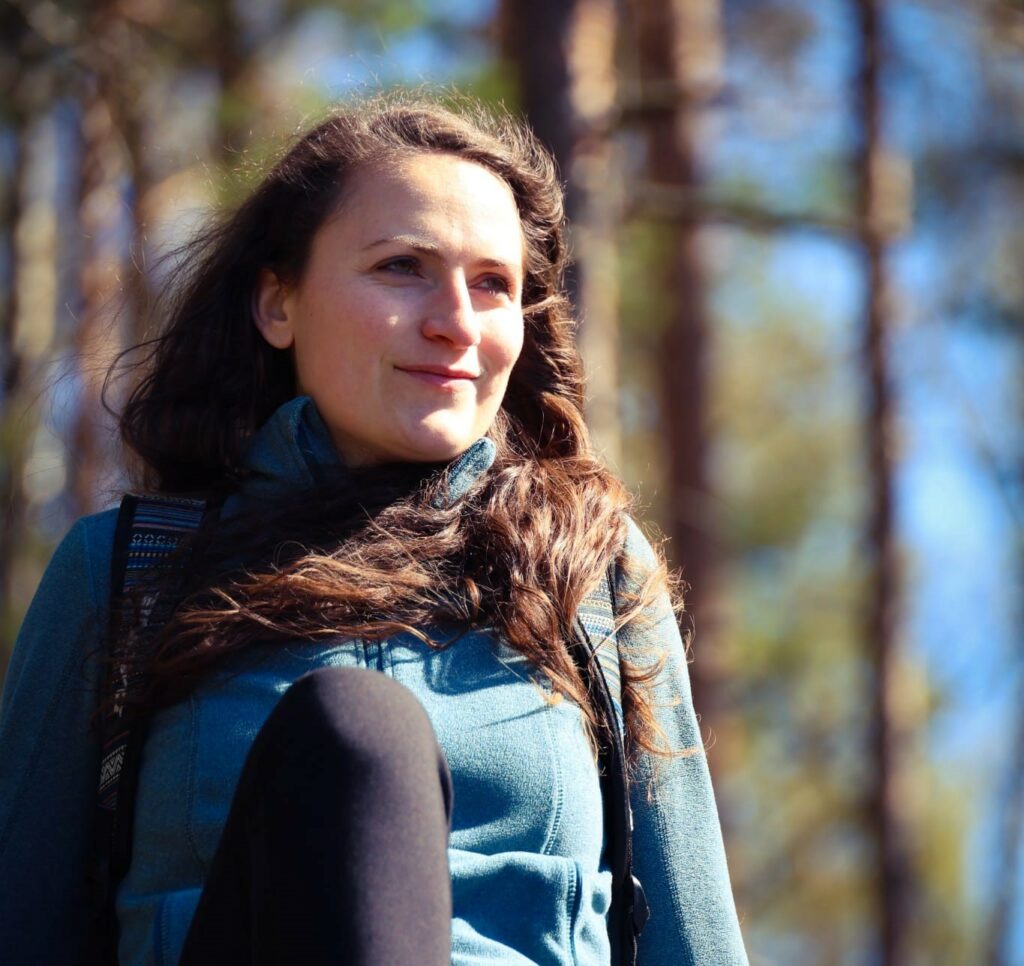 Annelies Van Tieghem is a licensed clinical psychologist from Belgium who joined Compass Psychology in February 2023. She offers psychological services for adolescents (+16y) and adults in English or Dutch – you can read more about her professional qualifications and therapeutic approach on our website. In this blog post, Annelies will introduce herself on a more personal note:
"Hi everyone,
In my role as a psychologist, I have the privilege of connecting with people's souls and during our sessions I hear everyone's own unique life story. At the same time, it seems almost unfair that I know others' most profound stories and deepest thoughts and struggles, while most of you know very little about me. Therefore, in this blog post I would like to share a little bit more about myself.
Once upon a time, a little girl named Annelies was born on a warm summer evening in Bruges, Belgium. In this historic medieval city, often referred to as ´the Venice of the North´, I grew up with my younger sister and along the years also several pets (cats, rabbits, and goldfish) joined our family. During my student years I was lucky enough to live in Leuven where I studied Psychology at KU Leuven. Those student years taught me a lot about friendship, love, heartbreak, bliss, shame, joy and grief. Needless to say, I was an exemplary student 😉.
After finalising my studies, I decided to take a few months off before engaging in a steady full time job. With the money I saved over the years from my summer student jobs, I set off for Bali, Singapore, and Australia as a solo traveller. Travelling on your own can be lonely and often you are confronted with both the most beautiful and the darkest parts of yourself. This experience was a true enrichment and brought me so much self-awareness. Upon my return, I started working in HR within the municipal administration of Knokke-Heist (Belgium). After a few years, I missed clinical work and was drawn to working as a self-employed psychologist and joined a group practice called 't Huis.
Mid 2020, just after our wedding and at the very start of the Covid-19 pandemic, my husband and I decided to embark on a big adventure and move to Finland. Once we arrived, I noticed that there are quite a few cultural differences. For instance, I had to get used to the fact that it is not customary to greet strangers on the street or talk in an elevator. Likewise, it was also hard to get used to the agonisingly long and dark winters.
On the other hand, I immensely enjoy weekly sauna moments, Finnish nature, and a healthier work-life balance. During the Finnish summer I bloom together with nature. I love hiking in the woods, canoeing on the many lakes, celebrating midsummer, and exploring new villages and towns. During the winter months I prefer to restore and revitalise by reading books, baking, going to the gym, practising yoga and meditation. I also like to try out new hobbies, for example this year I ventured into a beginner's boxing course.
At the beginning of this year, I joined Compass Psychology, an international practice full of enthusiastic, driven, and heart-warming women, a real dream team. We share the same passion of empowering and reconnecting people with their authentic selves so they can once again radiate from the inside out. Hence, my favourite quote is the following line from Leonard Cohen's "Anthem": 'There is a crack, a crack in everything / That's how the light gets in'. The cracks seen as imperfections make us unique and offer us the opportunity for growth, to take full ownership and to truly shine. 
I hope you now feel you know me a bit better and I am sincerely grateful to walk with you on the journey of life. 
With love,
Annelies Van Tieghem "