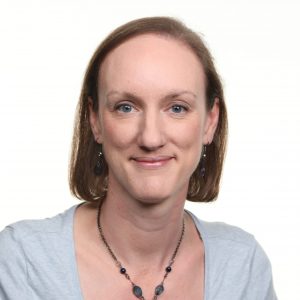 March 2021

Jane is temporarily in Singapore and unable to take on new clients until further notice. Previous clients can contact her directly for more sessions (online  and mornings only).

I am a Clinical Psychologist from the United Kingdom, now based in Helsinki. I offer clinical psychology services in English for adults and adolescents in the Helsinki metropolitan area. These services include individual psychological therapy, psychological assessments, couples therapy, clinical supervision for healthcare professionals, and training on a variety of topics.
I completed my Doctorate in Clinical Psychology at the University of Sheffield in 2001 and then worked for many years in the UK National Health Service, focusing on adult mental health. This included working in both primary and secondary mental health care services as well as in acute psychiatric wards.
From 2008 to 2016, I worked in Singapore in a variety of settings including two different private practices, the Institute of Mental Health (a government psychiatric hospital) and as Lecturer at James Cook University. In 2016, I moved to Helsinki with my Finnish husband and two children. I now offer psychological services in English to adults and adolescents in the Helsinki metropolitan area.
Living and working in different countries has led me to be interested in cross cultural differences in psychology and mental health issues. On starting work in Singapore, I was keen to understand what adaptations to traditional models of therapy were needed in able to be able to work effectively with the local population there. This interest led me to being involved in collecting stories and case studies, and editing these into a book called Solution Focused Practice in Asia. I hope to continue this interest in cross cultural psychology here in Finland.
As well as working with people from numerous different cultural backgrounds, I have been an expatriate myself in Australia and Singapore and am now an immigrant to Finland. I therefore have both personal and professional experience of the challenges of living and working in different countries. Having the opportunity to travel and work abroad can be immensely exciting, but can also lead to challenges. Being far from family and friends can make life events even more stressful than they would normally be. Being able to develop the support and resources to not only cope but thrive wherever you are living can make a huge difference to your mental health and wellbeing.
Jane's experience of teaching and training
Jane worked for 4 years for James Cook University Singapore as a Lecturer in Clinical Psychology. She taught both undergraduate psychologists and clinical psychologists undertaking Masters and Doctorate degrees. Her main subject was Adult Psychopathology, covering specific mental health issues such as anxiety, depression, obsessive compulsive disorder, schizophrenia and personality disorders.
Her lecture series also covered psychopharmacology and the role of a psychologist when a client is taking medication. This module combined more formal lectures with role plays, group presentations, case studies and problem based learning. Jane was also the subject coordinator for the subject across the Singapore and Australian campuses. She took the lead in designing the course and coursework, taking into account the local needs of the students at each campus, while maintaining assessment standards across the university. She also taught "Ethics and Evidence based practice" course to undergraduate psychologists, and a "Methods of Intervention" course, focusing on teaching clinical psychology students an introduction to Solution Focused Therapy skills.
In addition to her more formal lecturing role, while working in the National Health Service in the UK, Jane gave numerous talks and training to groups of healthcare professionals. This included basic counselling skills, relaxation training, cognitive behavioural therapy and recovery from psychosis.
While in private practice in Singapore, Jane gave talks on post natal mental health at a Mother and Child Centre. She also gave numerous talks to members of the public on issues relevant to the expatriate community. These included coping with culture shock and bringing up third culture kids.
Jane's qualifications and accreditation
I have a MA (Hons) in Natural Sciences from the University of Cambridge and a Doctorate in Clinical Psychology from the University of Sheffield. For more details on my CV, please see here and for a list of publications, click here.
I am a Chartered Clinical Psychologist and Associate Fellow of the British Psychological Society. I am a Practitioner Psychologist with Health and Care Professions Council in the UK. In Finland, I am a Registered Psychologist with Valvira. I am also a Master Solution Focused Practitioner certified by the International Alliance of Solution Focused Teaching Institutes and a Professional Certified Coach with the International Coach Federation.